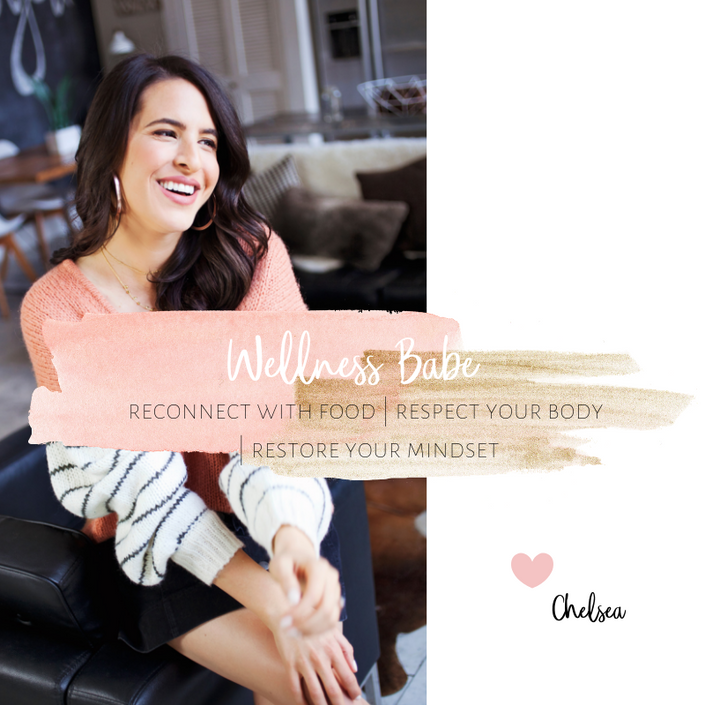 Wellness Babe
Radiate wellness from the inside out through empowering education in real-food nutrition, simple lifestyle shifts & the magic of mindset.
hey babe!
I created The Wellness Babe Program from a deep desire to support women in breaking free from feeling unbalanced and out of control around food & in their bodies. For years, I jumped from diet to diet desperate to change my body through punishment & restriction. Instead of choosing health I chose dieting. Instead of choosing the quality of my food I chose quantity, portions, points & macros. Instead of choosing self-love I chose self-loathing. I was totally lost, either on or off, good or bad. Can you relate?
What I learned was missing when I ultimately healed my disordered relationship with food was the WHY. Why I was making the choices I was, what mattered to me and what didn't, and how I felt when I implemented those choices. From there it no longer felt confusing or challenging, in fact it started to become FUN because I was in the driver's seat - proud, secure & confident in how I ate, thought & lived.
Wellness Babe centers around empowering education, and the insight & inspiration to take back control. Control from cookie-cutter dieting. Control from misinformation & myths. And control from anyone or anything that tells you that you can't love yourself just the way you are.
This program will teach you how to ground yourself, feel empowered around food & in your body, plus take what you've learned & keep it up forever - in a way that feels completely doable, enjoyable and totally YOU.
I cannot wait for you to become a total Wellness Babe :)
"Hi! I love your program! The material is so informational yet digestible! And the exercises are very helpful in terms of strengthening mindset and focusing on your why. The daily tracker is very helpful in terms of identifying habits that lead to undesirable eating habits. Like yesterday I realized that eating in my car was not mindful and feelings of guilt. The video lectures are helpful and the tips are great for all lifestyles and easy to implement."
-- Wellness Babe member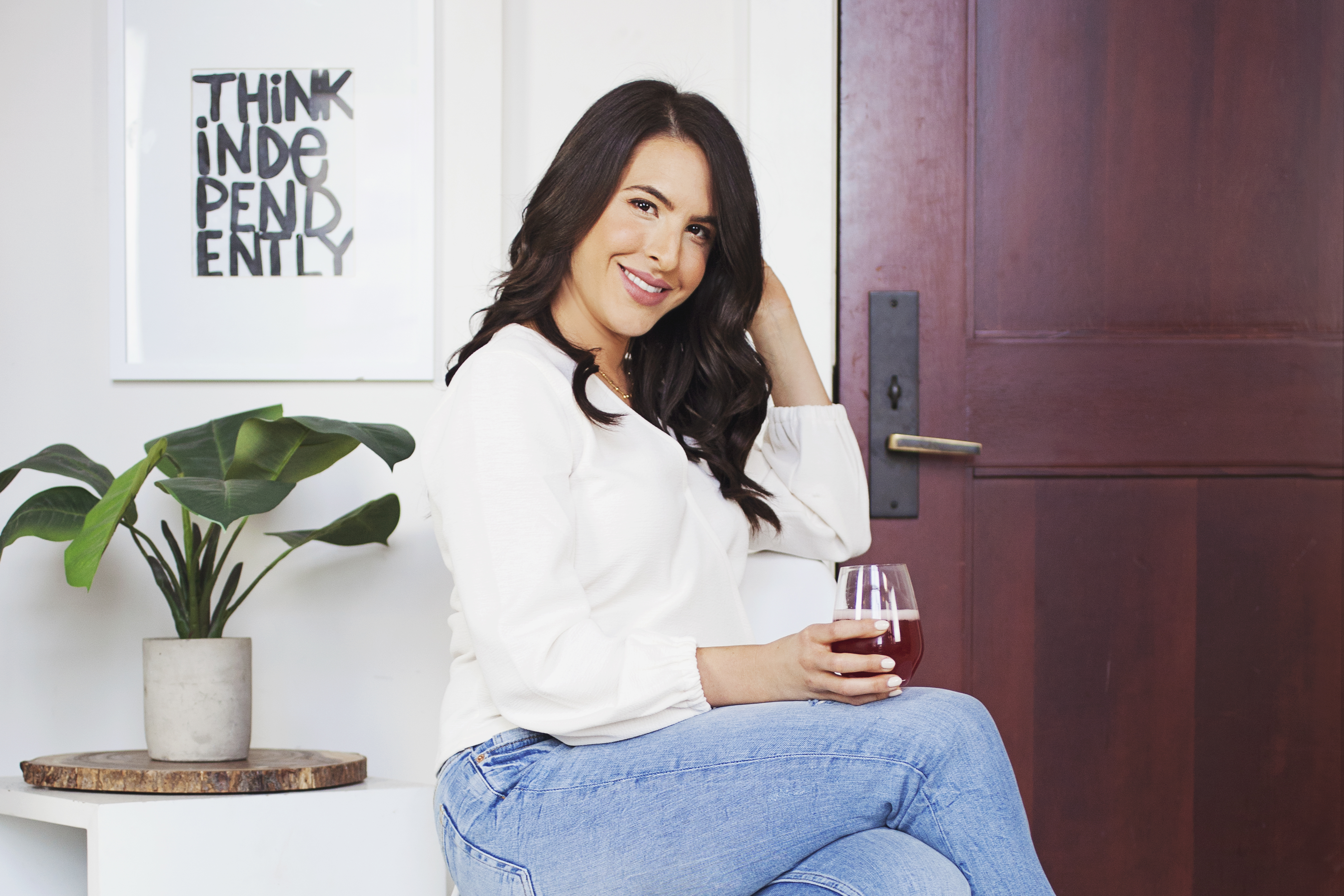 Some of the reasons diets don't work & what this program is NOT:
1. They focus too much on quantity over quality and the simplistic idea of calories in, calories out.
2. Diets are a cookie-cutter and one-size-fits all model, largely ignoring bio-individuality and other parts of health besides just what you eat.
3. They lack education, science and empowerment about nutrition and other factors of health leaving us only to a strict list of yes's and no's.
4. Diets ignore mindset; often causing disordered eating, obsession and control, suppressing the root of why we strive to diet and lose weight in the first place that must be acknowledged in order to create true, permanent change.
5. When we "fail", diets enforce the idea that there's something wrong with us, when there isn't. It's not you, it's the diet. Diets are designed to fail, so you keep coming back for more and become a lifelong customer and lifelong dieter.
I'm here to help you break the cycle! I want you to be your own Wellness Babe and feel empowered by food, not controlled by it. This is about taking the control back, learning, experimenting and finding what works for YOU for the long run.
"I'm finally starting to have self acceptance! And that took a lot of weight off my shoulders! I feel emotionally lighter and care less about weight. I used to feel so anxious eating sweet potatoes but I've incorporated them and other root vegetables back in my diet and can't be happier!

For me, the magic of mindset was most helpful. Really love all the PDF's for detailed and digestible information. Also, the exercises at the end of the PDF's are very helpful in gaining clarity."
-- Wellness Babe member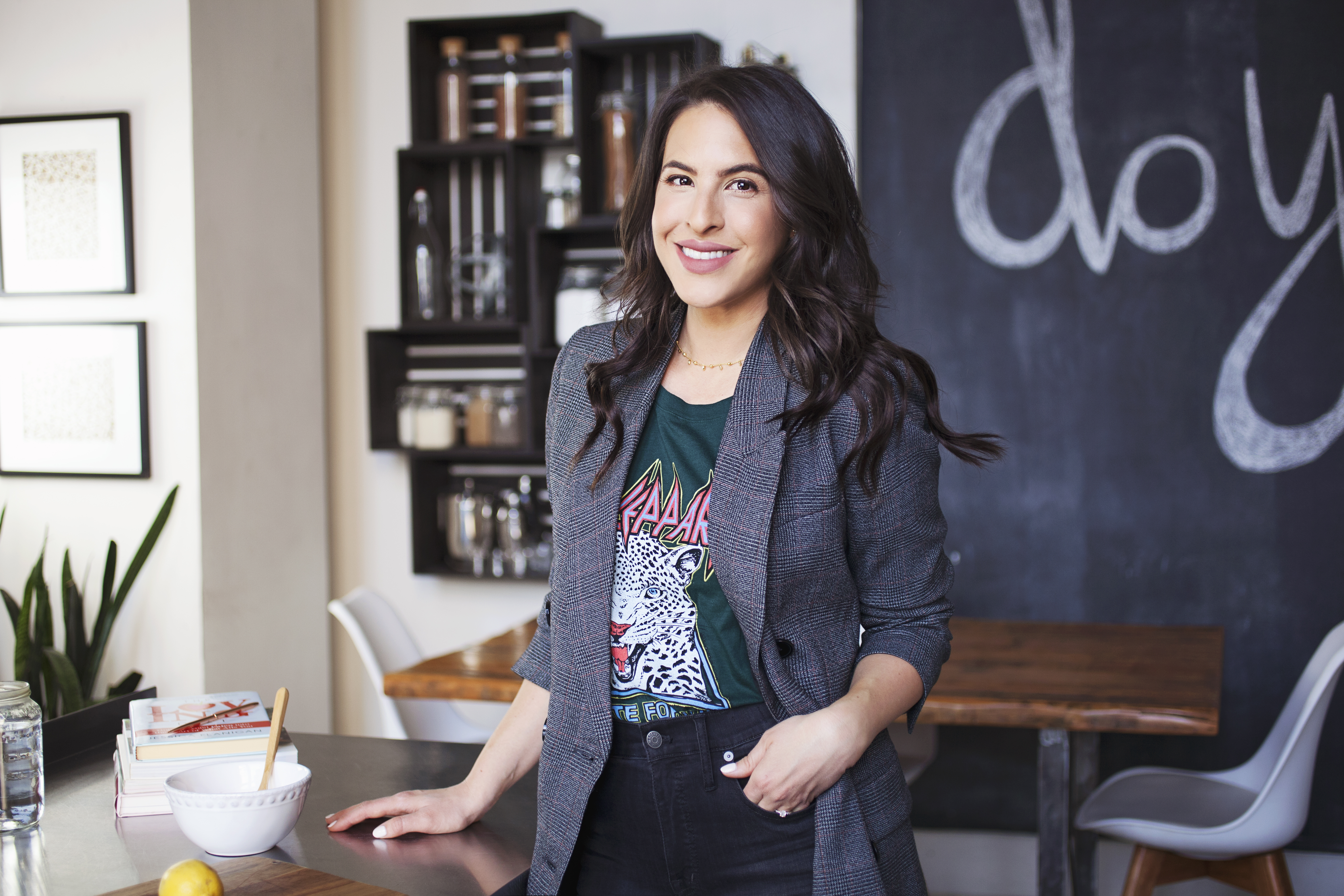 HERE'S WHAT YOU'LL BE LEARNING!:
INTRO TO WELLNESS BABE:
My Story: How I got here & making my mess my message

Creating Your Powerhouse Why: The foundation and inspiration to making your goals a reality

PILLAR #1:
HOLISTIC NUTRITION: RECONNECT WITH REAL FOOD - Getting back to our roots, eating the foods our bodies can digest, assimilate nutrients from, and that keep us satisfied and fulfilled - not starved.

1) Balancing Your Blood Sugar: The why, signs and symptoms your blood sugar isn't balanced and how to bring it back into balance
2) The Wellness Babe Core 4: Getting empowered by real-food nutrition as a foundation for what to eat, how to create a nutrient-rich plate and loose structure (vs. strict rules, portions and points) to live by
3) Guide to Anti-Inflammatory & Inflammatory Foods: What's inflammation, what's inflammatory, and how to eat anti-inflammatory
4) Reading Labels: What to look for, being your own advocate, and catching mis-direction from the food industry
5) The Wellness Babe Daily Tracker: This is a template to track the connection between food, mood and body each week so you can learn more about yourself, relationship to food and your body, habits and tendencies, plus the difference between physical, mental and emotional cravings.
PILLAR #2:
HOLISTIC HEALTH: RESPECT YOUR BODY - Focusing on the other things that make up a healthy body and lifestyle that cookie-cutter diets ignore.
1) Digestion 101: Simple tools to get going, reduce bloating and discomfort
2) Healthy Hormones: What are hormones, why we want them in balance, the products that affect them negatively, and what to switch to instead
3) The Ultimate Guide on Stress: The unique stressors we may not realize we take on, why it's important to manage that stress, and how to get grounded and work through it
4) Sleep Quality: Creating a special nighttime routine just for you that will lead to more restorative and quality sleep
5) Self-care: Why taking care of yourself is important for overall wellness, my favorite forms, and how to incorporate self-care seamlessly into your life
PILLAR #3:
THE MAGIC OF MINDSET: RESTORE YOUR MINDSET - The most important part of Wellness Babe, where the work really starts and magic begins! Learn how to unravel years of a lack of love and acceptance, re-build confidence in who you are and make peace with food and your body for good.
1) Why Things Don't Happen To Us, They Happen For Us: The concept that changed my life forever, how to make peace with the past and move forward for good
2) Ditching the Dieting Cycle & Diet Myths:

-Calories in, calories out
-Being "good" or "bad"/on or off the wagon
-Labeling yourself
-Tracking
-Compassion in breaking free from dieting
3) How to Listen to Your Body: How to work with your body, acknowledge signals and create boundaries
4) Loving Who You Are Vs. What You Look Like: Finding worth in your core values, being product and confident, and learning to truly love and appreciate yourself
5) Perspective is Everything: Letting go of shame and guilt, gratitude, upper limits, awareness and having the willingness to change
BONUSES:
Superfood Spotlight: 5 favorite superfoods everyone can find and use
Superfoods Recipes
Snack Ideas
Liver Support
Thyroid Health
Immune Support
ALSO!:
Access to the Wellness Babe private Facebook group: build a community & support system + learn from and lean on like-minded ladies going through the same program. No Facebook? No problem - it's not a requirement of the program, just an added bonus.
"This program was so amazing and I'm so thankful I started!!"
-- Wellness Babe member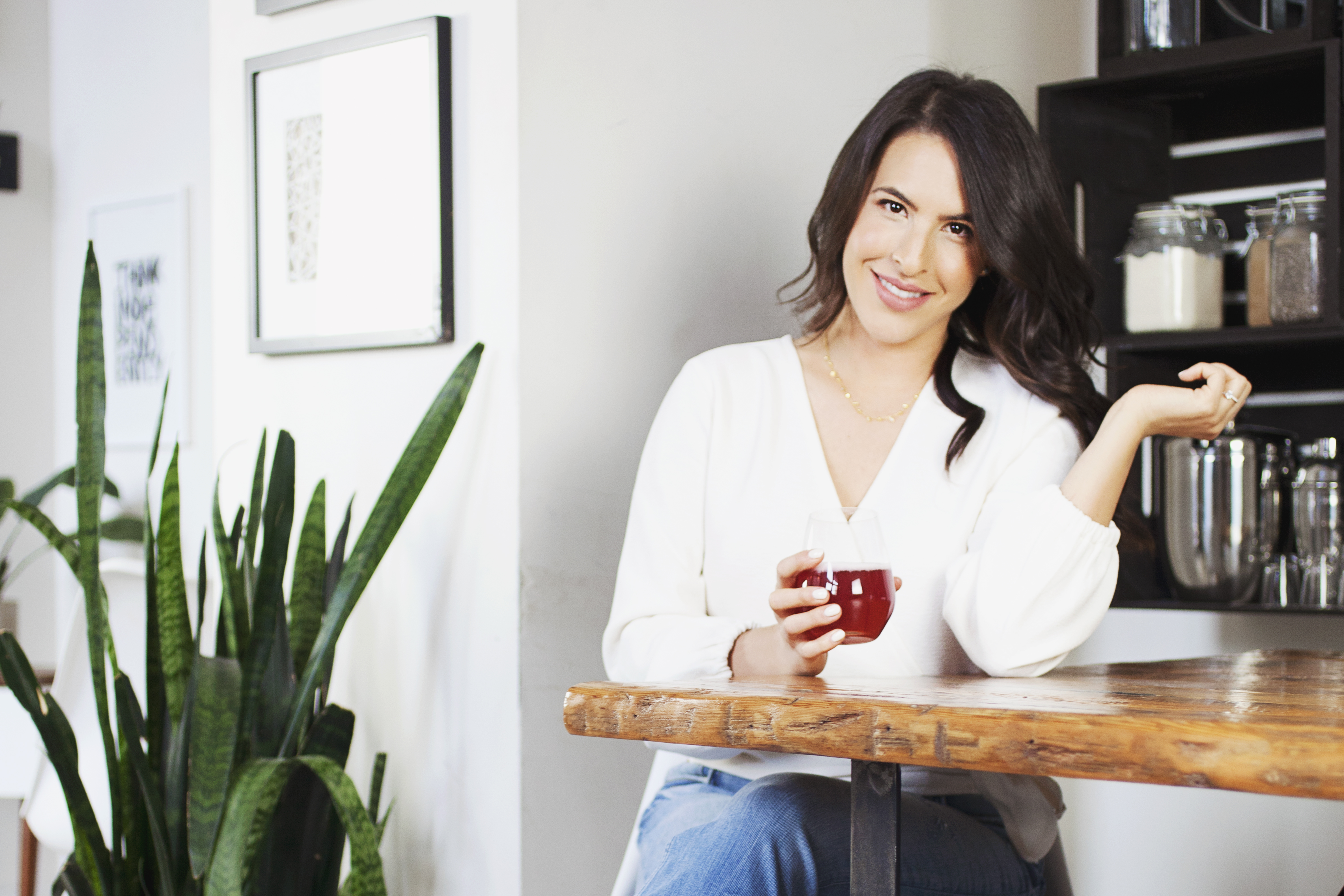 After working 1:1 with women for the last 3 years I've learned that feeling balanced, empowered and educated about health and wellness is the truest and most important relationship with food and their body one can cultivate. I want you to be educated, not obsessed. Once you understand more about the science behind how certain foods work in your body, what's going to support you in thriving and what won't, how to support your digestion, hormones and energy + the magic of mindset - you are in control, not the diet.
Wellness Babe won't teach you to be a by-the-book intuitive eater but it will teach you to be intuitive and make choices that feel good. This means leaving room for exploration and ups and downs - by the way. We're done with the quick-fix that never works, right? While we will certainly discuss the concepts of nutrition, I also won't get dogmatic - instead arming you with the knowledge you need to feel best in your body. But the beauty is then you get to take what resonates and what doesn't, no longer held back by eat this, not that.
Eating well is a form of self-love and self-respect…once you get to the place where you believe in that and care enough about yourself to honor it with the foods that work for you, it will feel easy and effortless and not a push, pull of being on the wagon, off the wagon. (*spoiler alert we'll be burning the wagon!)
Use this program as a guide to break free from rigid diets and the concept of calories in, calories out. Also acknowledge that health is about more than just what you eat - check out what you'll learn in respect your body + the power of perspective and mindset in restore your mindset. It's all important and we're going to cover every piece of the puzzle. Let's get you on the path to becoming your own Wellness Babe!
So...are you ready!? I can't wait to share this information & inspiration with you!
xo,
Chelsea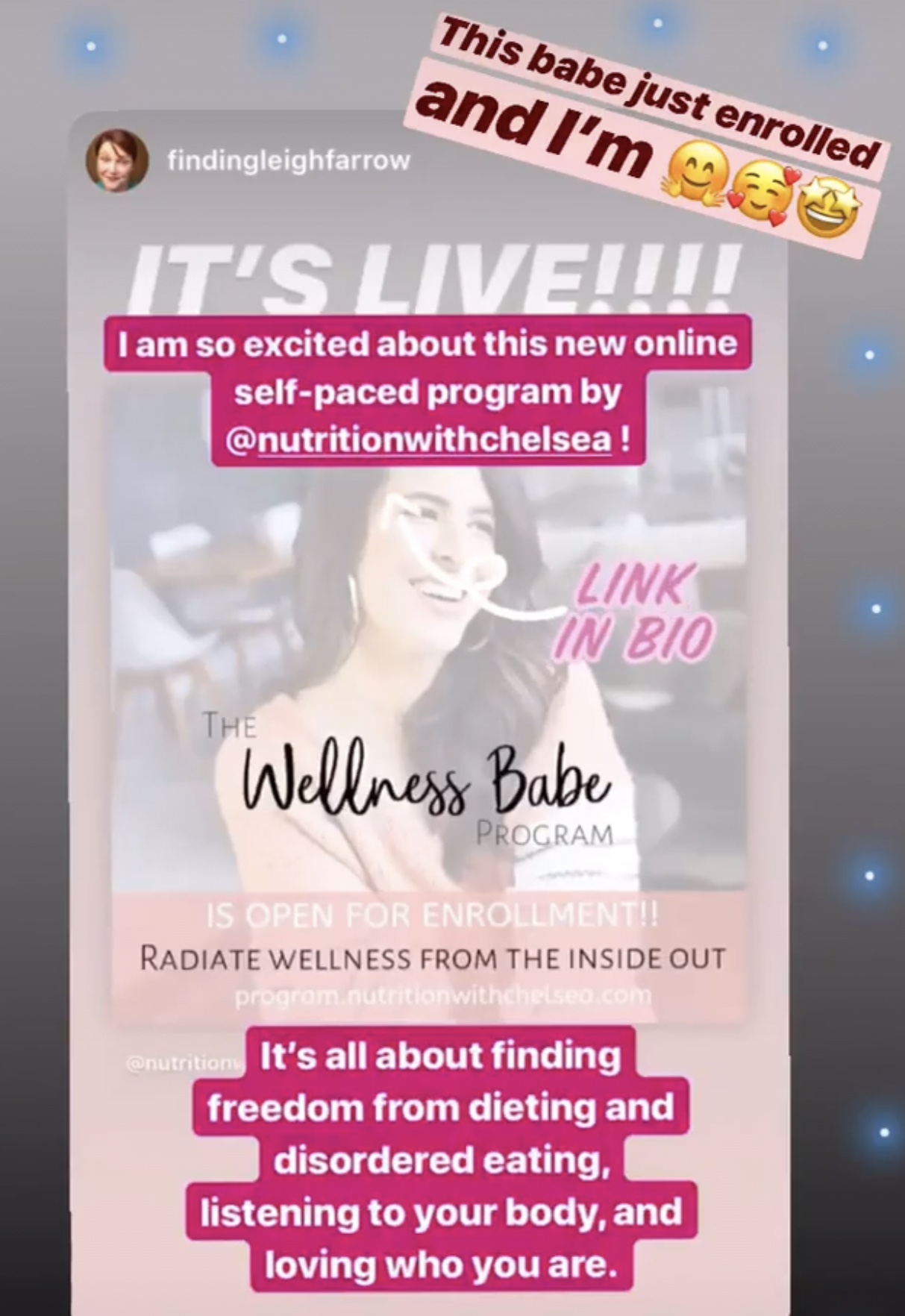 Your Instructor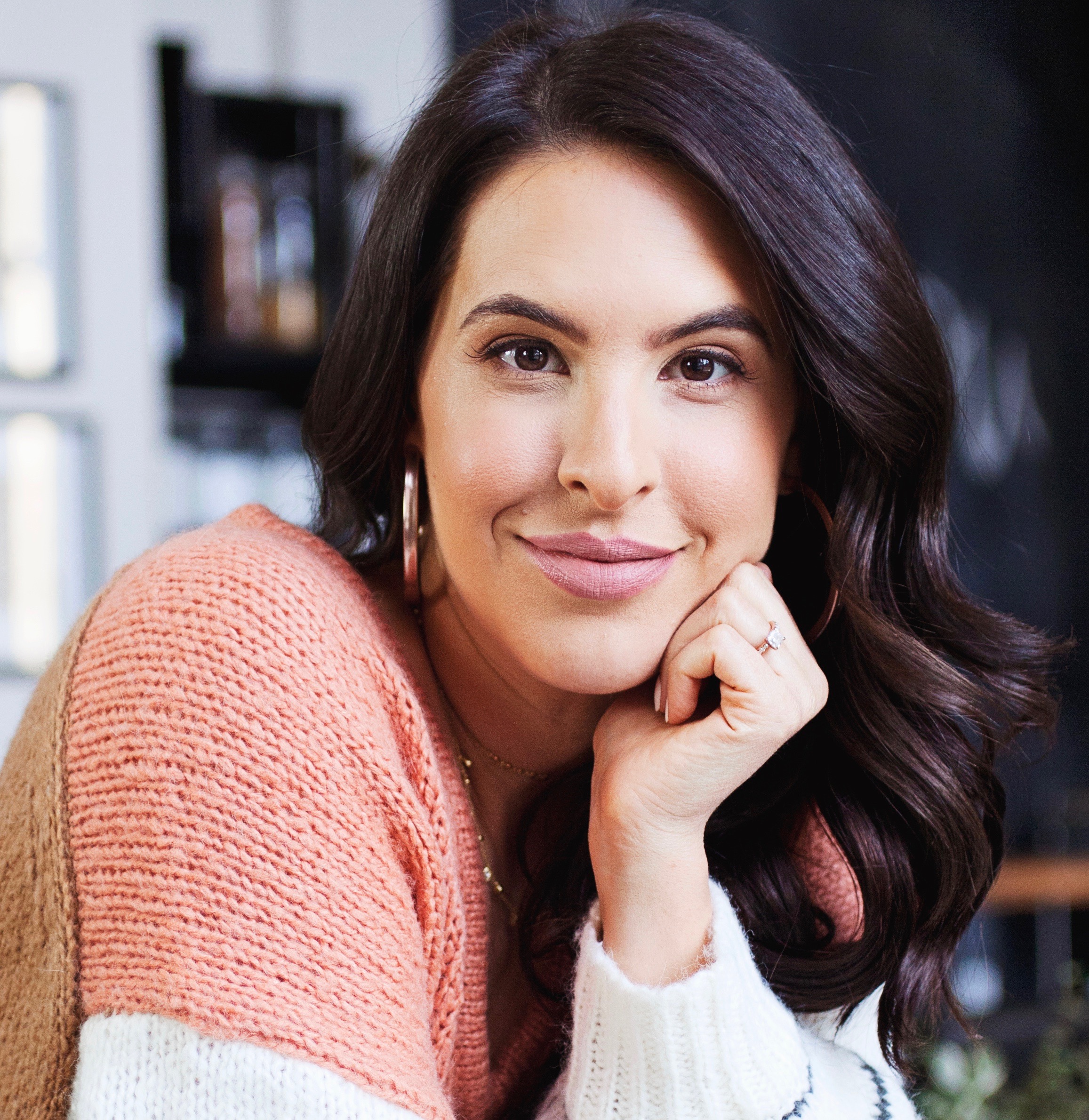 Chelsea Gross is a Certified Transformational Nutrition Coach who works with women ready to break free from dieting, make peace with food and create a life they love. Her passion for wellness comes from her own struggle with multiple health issues and a disordered relationship with food and her body for nearly a decade. Debilitating chronic pain in 2014 was a rock-bottom moment and the catalyst for her to finally address her health issues and heal her relationship with food.
Transformational nutrition training taught her that things don't happen to us, they happen for us which changed her life and outlook forever - so she tuned her mess into message now inspiring and empowering women that no matter how dark things seem, it can always get better and you are not alone. Chelsea uses the power of science based nutrition, real food and the magic of mindset to support her clients in creating permanent change and releasing the obsession around food.
Course Curriculum
Welcome to Wellness Babe
Available in days
days after you enroll
Holistic Nutrition: reconnect with real food
Available in days
days after you enroll
Holistic Health: respect your body
Available in days
days after you enroll
Frequently Asked Questions
When does the program start and finish?
It is a completely self-paced online program - you decide when you start and when you finish.
How long do I have access to the program?
After enrolling, you have unlimited access to this program for as long as you like - across any and all devices you own.
Is there a refund policy?
Since this is an online program and you receive all of the video, handout & workbook content once you register, there will be no refunds issued.
Who is this program best suited for?
This program is great for anyone looking to expand their knowledge of holistic nutrition, lifestyle & mindset. The content is meant to inspire and guide you towards creating habits that shape a wellness lifestyle not only now, but forever. It's the perfect program for those sick & tired of dieting, disliking their bodies and one-size-fits-all plans that never last. Wellness Babe is best for individuals open to shifting their mindset, trying new things & working on themselves in order to create & radiate wellness from the inside out.
Who is this program not suited for?
Wellness Babe may not be right for you if you are in active eating disorder treatment or recovery - please consult with your health care provider before investing in this program as an additional part of your recovery process.
Is there any support provided while I am completing this program?
Absolutely! Once you enroll in the program, you will have access to the Wellness Babe private Facebook community where you can ask questions and get support from me & others going through the program. No Facebook? No problem - it's not a requirement of the program, just an added bonus.
Is this program a substitute for treatment and medical advice?
No. The information in this program is not intended to replace a one on one relationship with a qualified health care professional and is not intended as medical advice, diagnosis or treatment. Chelsea encourages you to make your own health care decisions based on your research and in partnership with a qualified health care professional. The entire contents of this program are based upon the opinions of Chelsea, unless otherwise noted.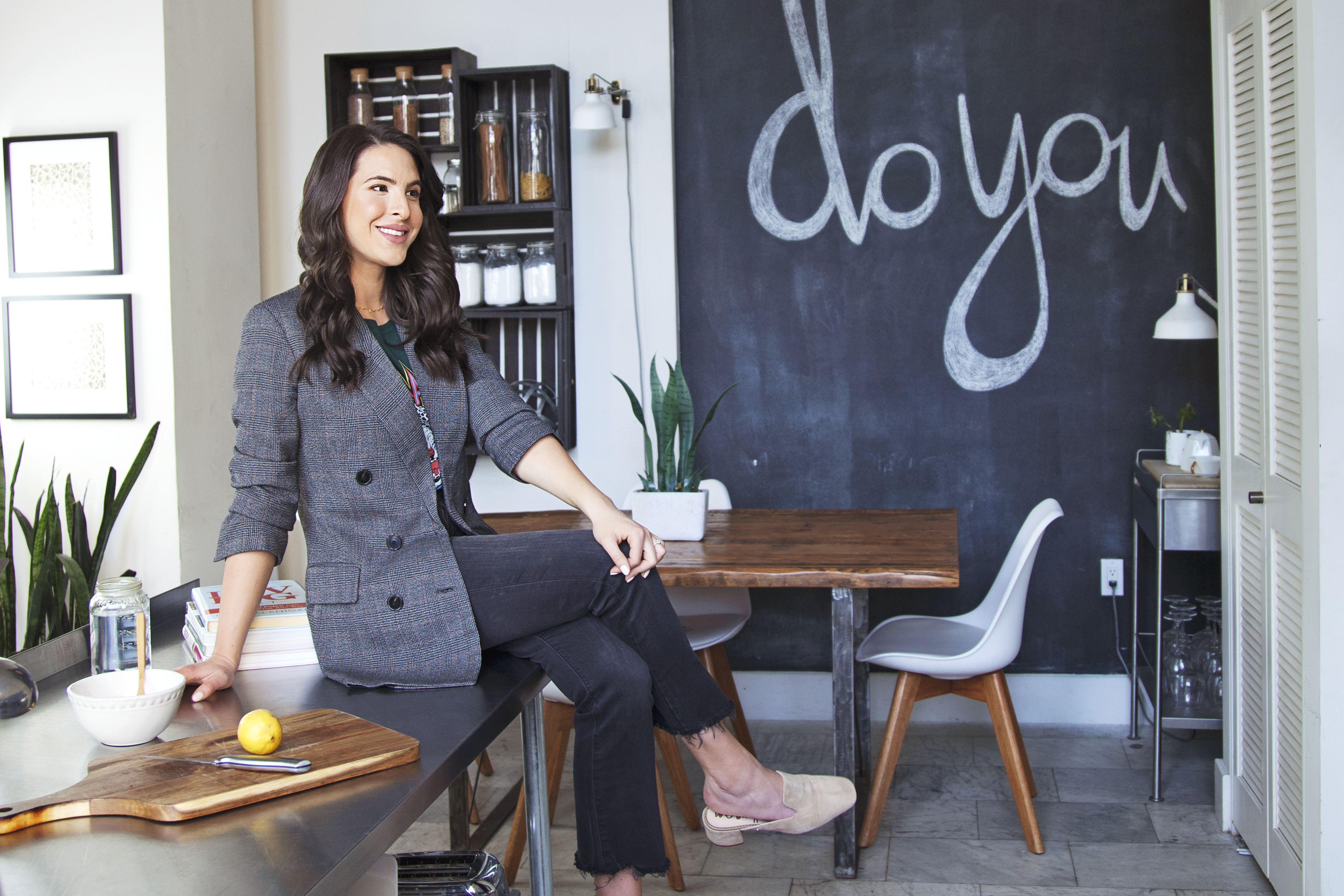 Are you ready to ditch the yo-yo diet cycle for good? Wellness Babe will help you reclaim your power through simple real food nutrition knowledge, holistic health lifestyle habits, and the mindset to ignite self-love, appreciation and confidence in food, body and beyond!
Enroll now to reconnect with real food, respect your body & restore your mindset!